Welcome to
GRIN Europe's official website
The information in this website is intended for parents, family members, doctors, researchers, or anyone who knows and cares for a person affected by a GRIN disorder (GRIN1, GRIN2A, GRIN2B and GRIN2D).
GRIN EUROPE, formerly known as GRIN2B EUROPE, is a non-profit association registered in France (nº W723016131)

Join the Fifth European GRIN Conference in Barcelona on October 7 and 8, 2023!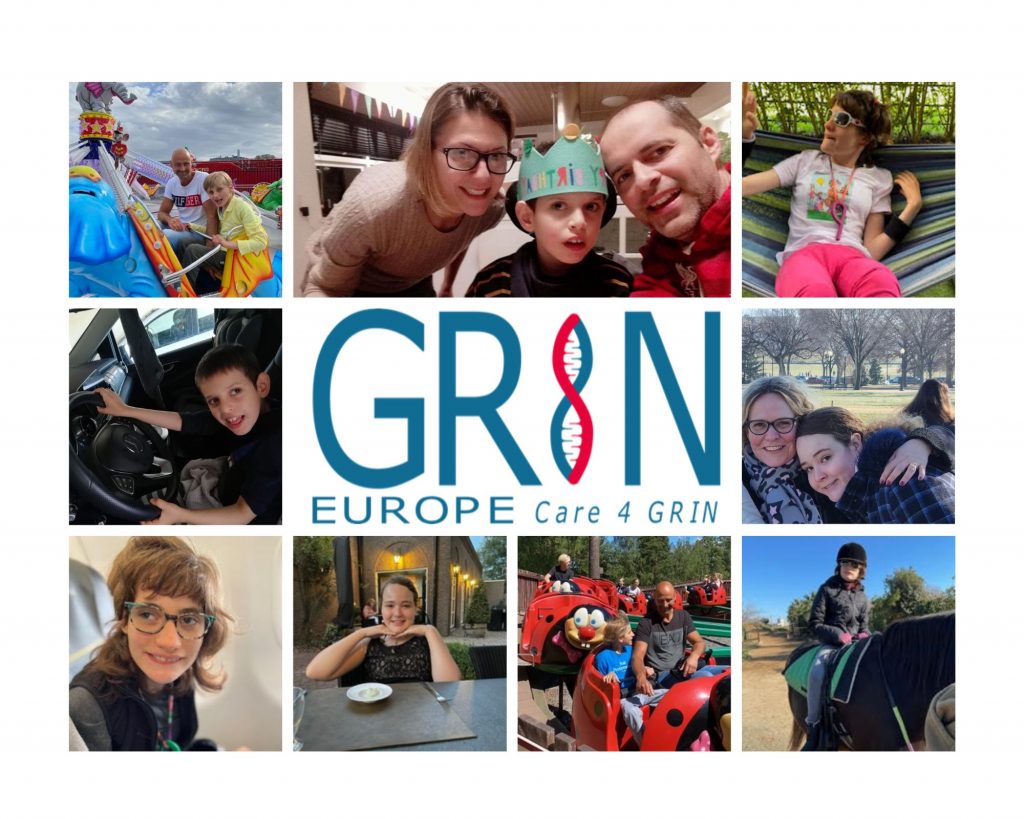 Dear parents, 
You have just received a GRIN diagnosis for your child. Most likely, your doctors have told you that your child has a very rare condition and that unfortunately, there is not much knowledge on GRIN disorders yet. Right now, your head is probably spinning with questions and you do not know where to look for the answers. 
Here at GRIN Europe, you will find parents who know exactly what you are going through right now. At one point in time, we have all been in the situation you are in right now and we understand all the emotions you are going through. We all have GRIN children ourselves and have meanwhile found our way in caring for our children and so will you. We are here to provide emotional support and to provide you with the answers to your questions and the information about GRIN disorders that you are seeking. 
GRIN disorders are indeed rare and unfortunately, knowledge within the medical profession is often limited. Consequently, it is up to us parents to fight for our children. It is up to us to learn about GRIN disorders, about the symptoms, the therapies and the treatment options and to provide this knowledge to the doctors so that they can treat our children in the best way possible.
Please check out our Resources section in our website and feel free to reach out to us with any questions you might have. You are most certainly not alone in this, and we do have your back. Always. 
The Board of GRIN Europe
Disclaimer
GRIN Europe( "We") is a patient advocacy and support association. Our aim is to help GRIN children and their caretakes throughout their journey. We do our best to provide general information, educational materials, logistical support, and emotional support to our best knowledge, but we are only parents. Therefore, bear in mind that the information contained on this webpage is not intended to replace information you have received from doctors or other professionals.
We have made every effort to ensure that the information on this webpage is accurate and complete. However, we cannot guarantee(warrant) that errors and omissions do not occur, and that the information is always updated. Note specifically that the content on this webpage is written in English and some of the information might be translated inaccurately by use of the automatic translation.