In 2018 the 8 founding members of the association met for the first time at the first, of what is now known as the European GRIN conference. Founding members, Amela Huskic and Mustafa Topiç from Denmark, Marita Gunn Sandnes from Norway and Zoe Costello from the UK, organized this first European GRIN2B Conference in Barcelona. The conference was well attended by parents from different European countries and Isreal. Among the participants were Alann Renault from France, Sandra Silva Arrieta and Christian Brander from Spain and Nino and Gilianne Nelissen from the Netherlands, also founding members.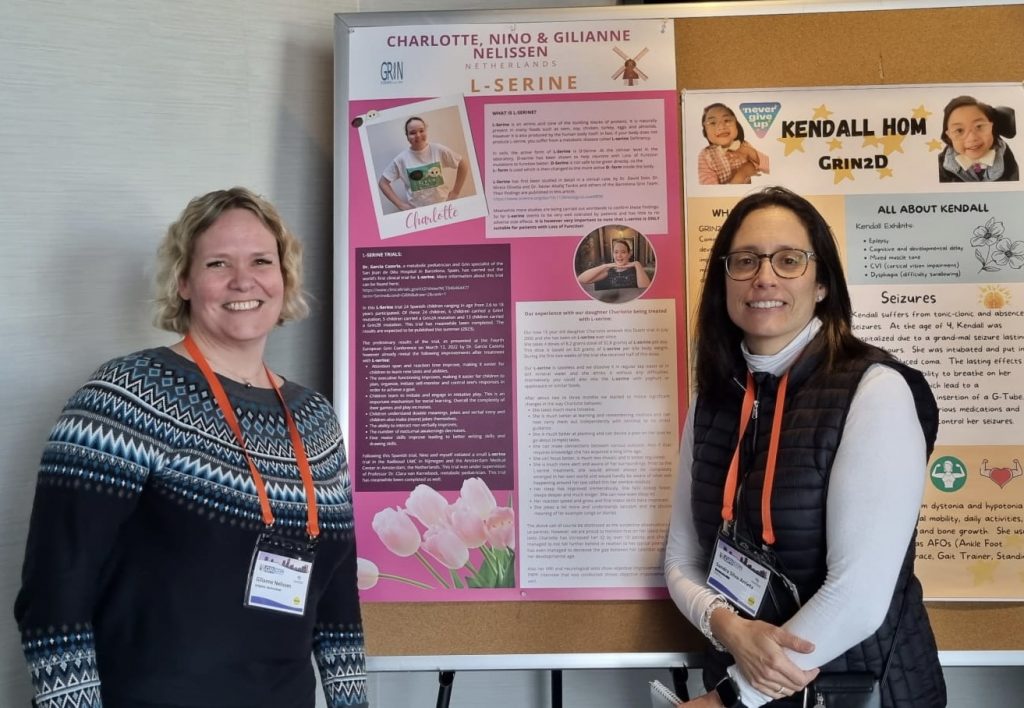 What the majority of these parents had in common was a lack of information regarding their child's GRIN2B mutation, especially when it came to the medical management of their child's GRIN pathology. These families came to Barcelona because they wanted to learn more about GRIN2B disorders, and the latest developments and treatment options set forward by a small team of researchers from Barcelona working on GRIN. At this first conference, during the lovely Saturday night diner, families shared lots of laughter and some tears. They understood they were not alone, and decided to take matters into their own hands, so shortly after the conference, GRIN2B Europe was founded. This European GRIN parent association aimed at facilitating the exchange of experiences and knowledge about GRIN2B between parents, researchers and clinicians.

Although our association originated as a GRIN2B parent association, along the way our board members were contacted by European families from other GRIN pathologies, like GRIN1, GRIN2A and GRIN2D. As all GRIN related disorders share similar symptoms, treatment and therapy options, GRIN2B Europe quickly decided to focus their efforts towards all pathogenic GRIN disorders. As of the beginning of 2023, the GRIN2B Europe association was renamed GRIN Europe.

Over the past years GRIN2B (GRIN) Europe has helped many parents navigate the complex life with a GRIN child and we have played an important role in expanding the knowledge about GRIN disorders and in giving visibility to GRIN disorders in Europe. We have assisted in research projects and in clinical trials and have facilitated important contacts between researchers, clinicians and parents. All the while we also continued  to organize the European GRIN conferences, an event which has helped bring awareness to GRIN related disorders in Europe.

As GRIN Europe we promise you that we will continue our work as long as it takes to find treatments and hopefully one day a cure for GRIN disorders, because at GRIN Europe, WE CARE FOR GRIN Families!