L-Serine Clinical Trial, at the San Joan de Déu Hospital in Barcelona. CLOSED
Brief summary of the trial:
GRIN-related disorders encompass a new group of inborn Errors of Metabolism according to the recent nosology published by Ferreira et al (Genet Med, 2019).
These rare conditions represent a subtype of paediatric encephalopathies leading to intellectual disability, hypotonia, communication deficits and motor impairment (Orphanet entries: 178469, 289266, 101685, for GRIN1, GRIN2A and GRIN2B, respectively).
Mutations leading to glutamatergic hypotransmission can be potentially treated with L-Serine leading to significant clinical benefits in patients according to a pilot study published by our group (Soto et al, 2019).
In this study, the investigators have included 24 patients  between the ages of 2,6 years and 18 years (average age of 9 years), harbouring GRIN variants functionally anotated as loss-of-function pathogenic variants. Of the 24 patients 6 had a GRIN1 mutation, 5 had a GRIN2A  mutation and 13 had a GRIN2B mutation. The investigators will evaluate dose tolerability, efficacy of the treatment according to neurocognitive and motor scales, as well as the effects of L-serine in microbiome composition.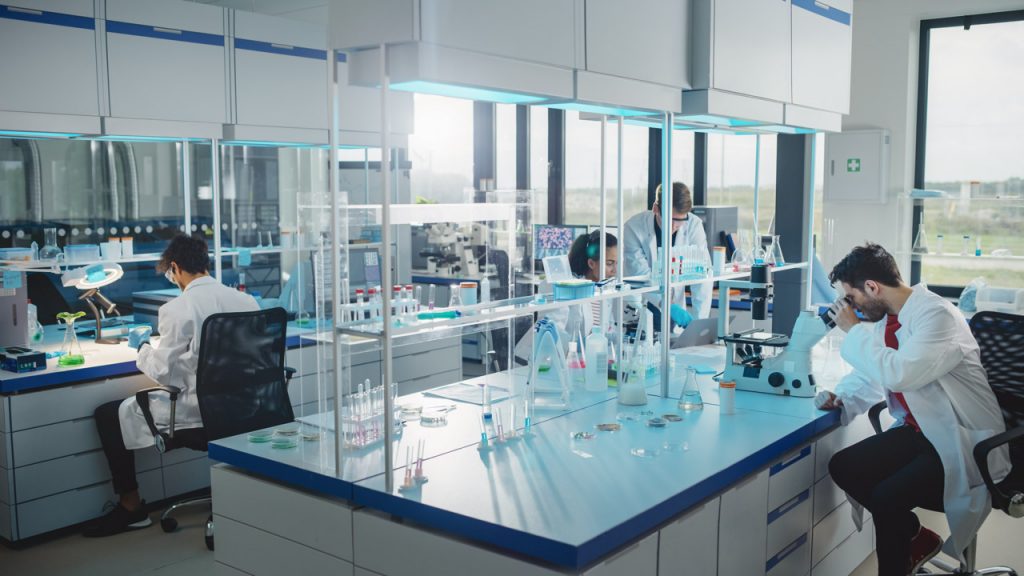 L-Serine Clinical Trial:
https://www.clinicaltrials.gov/ct2/show/NCT04646447?term=Serine&cond=GRIN&draw=2&rank=1
---
The Honeycomb Trial for Radiprodil
Neurvati's first subsidiary company, GRIN Therapeutics is developing an investigational product, Radiprodil as a novel therapy for patients diagnosed with GRIN-related disorders. GRIN-related disorders are genetically defined pediatric encephalopathies that present with a spectrum of symptoms, including epilepsy, behavioral disorders, autism, intellectual disability and movement disorders. Radiprodil selectively targets the NR2B (Glun2B protein piece made by the GRIN2B gene) of the NMDA receptors in the brain. Patients affected by a Gain of Function (GoF) mutation in the GluN2B (NR2B) have an overactive neuroreceptor which renders GRIN2B related disorder. By targeting the root cause of the disorder, we believe that Radiprodil has potential to serve as a possible treatment option for these patients. 
The Radiprodil trial is currently aimed at children with a GRIN2B GoF mutation who have treatment resistant seizures and / or behavioral problems. At a later stage, children with other GoF GRIN related disorders (GRIN1, GRIN2A and GRIN2D) may also be included in the trial. 
Currently the trial is active in 4 trial sites in Europe: in Spain in Barcelona (San Joan de Déu Hospital) and Madrid (Hospital Ruber Internacional) and in the Netherlands in Rotterdam (Erasmus MC) and in Utrecht (Wilhelmina Children's Hospital). 
More European Trial sites will be opened in the near future.
Currently the criteria for participation in the Honeycomb clinical trial are:
Children must be between 6 months and 12 years of age and must have GRIN2B gene variants known to result in GoF of the NMDA receptor.
Children should have at least one observable motor seizure per week and 4 or more observable motor seizures (generalized or focal) during the prospective 4-week observation period.
Seizure control must have failed with at least 2 antiseizure medications (
ASMs) used at appropriate dose and duration.
Alternatively, children must have significant behavioral and or motor symptoms based on caregiver report.
More detailed information on the Honeycomb Trial can be found at the following link: https://clinicaltrials.gov/ct2/show/NCT05818943?term=radiprodil&draw=2&rank=1
as well as in the following presentation: https://www.grineurope.org/wp-content/uploads/2023/05/Developing-Radiprodil-for-GRIN-related-Disorders.pdf
---